How generous do you want to be with your slices?
Wedding portions are always sized smaller than Dessert or Party portions. Below is a guide based on these popular sizes, but you may wish to be more generous – in this case it's always best to go for a larger sized cake.
For sponge cakes, we generally use the Dessert portion as it's difficult to cut in small portions. Fruit cake is much richer and denser than sponge so is traditionally served in Finger portions. Fruit cake always yields more portions but again, it's how you wish to serve your cake that will decide the size you need.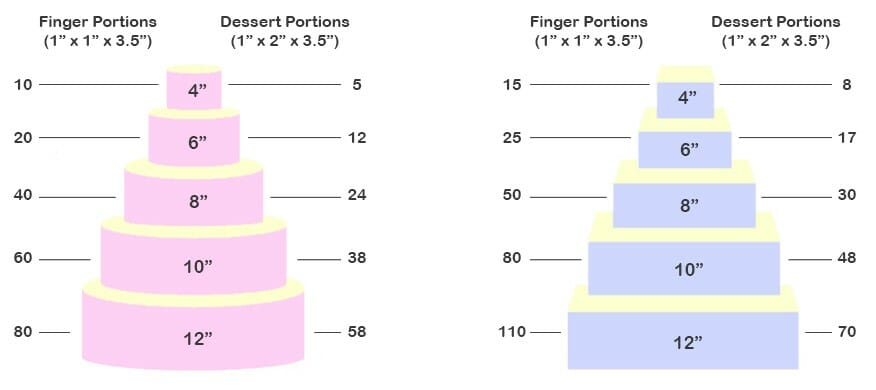 If you only have a small number of guests but still would prefer the 'wow' factor of a tiered cake, you can always use dummy tiers. Here at Pumpkin Cakes, we've made quite a few of this style of cake, usually with a cake bottom tier with one or more dummy tiers on top. These tiers are polystyrene and can be decorated in the same way as a cake tier. Once decorated, your guests will never guess and you'll not be left eating cake for days on end!
Carved cakes can be extremely difficult to portion size as they are not standard sizes – if you're after a carved cake please contact us and we will do our best to give a realistic idea of the size of cake you need.
Portion size also depends on how you cut your cake – are you a wedge or square cutter? The catering industry usually potions in squares – even round cakes – so it can sometimes be difficult to get a realistic idea of how many your cake will feed. Below is a guide that shows several ways of cutting a cake and an idea of how many it should feed.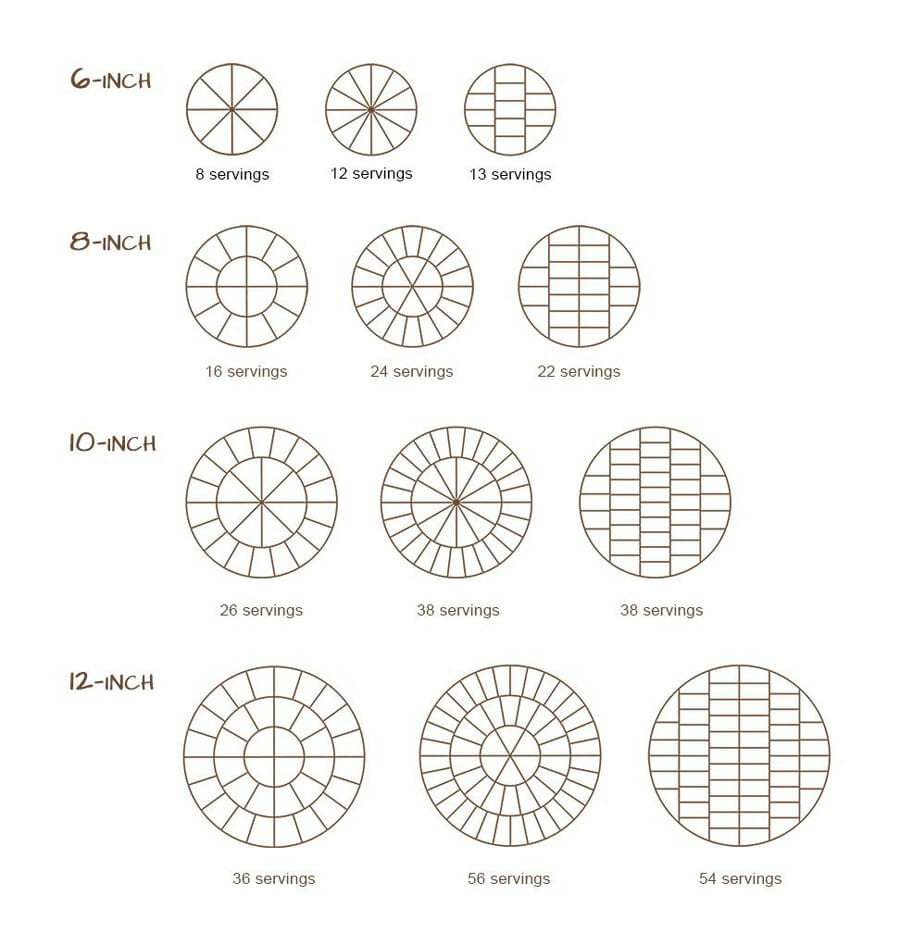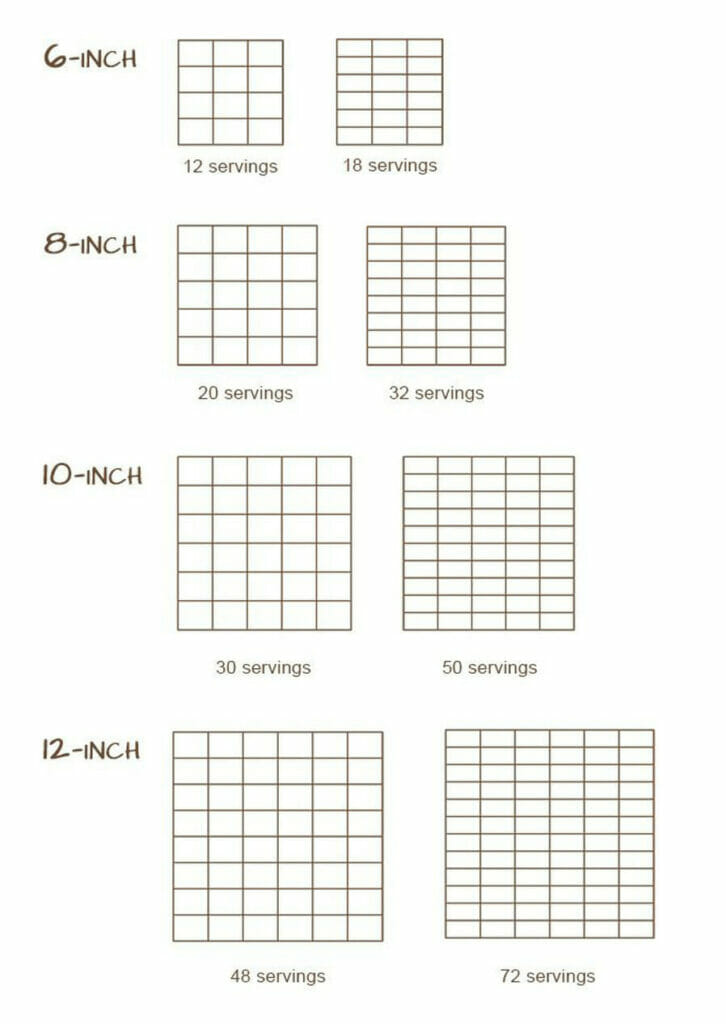 If you still haven't a clue what size cake you're after, don't worry – just contact us with your requirements and we'll do our best to advise you accordingly.